Welcome!
Our previous COVID-19 response and pandemic recovery plans are now replaced with the shift toward individual responsibility to ensure the health and safety of everyone in our community. We have updated our COVID guidelines to align with current Mass DPH protocol. 
Anyone who is feeling unwell or exhibiting cold symptoms should stay home.
Our campus is fully open for in-person appointments, academics, playgroups, consultations, events, and visitors. Some services, including Behavioral Health, continue to offer both in-person and virtual/remote services where appropriate, or when requested. 
Our education leaders remain engaged with several governance organizations, including Massachusetts Education Commissioner Jeff Riley, Department of Public Health (DPH), Department of Secondary and Elementary Education (DESE) and Massachusetts Association of 766 Approved Private Schools (maaps), as well as review all regularly updated policies and documentation regarding local and state health guidelines.
The Department of Elementary and Secondary Education (DESE) uses On the Desktop messages to communicate directly with superintendents and other district officials regarding COVID-19. Their archives are available for the general public to review.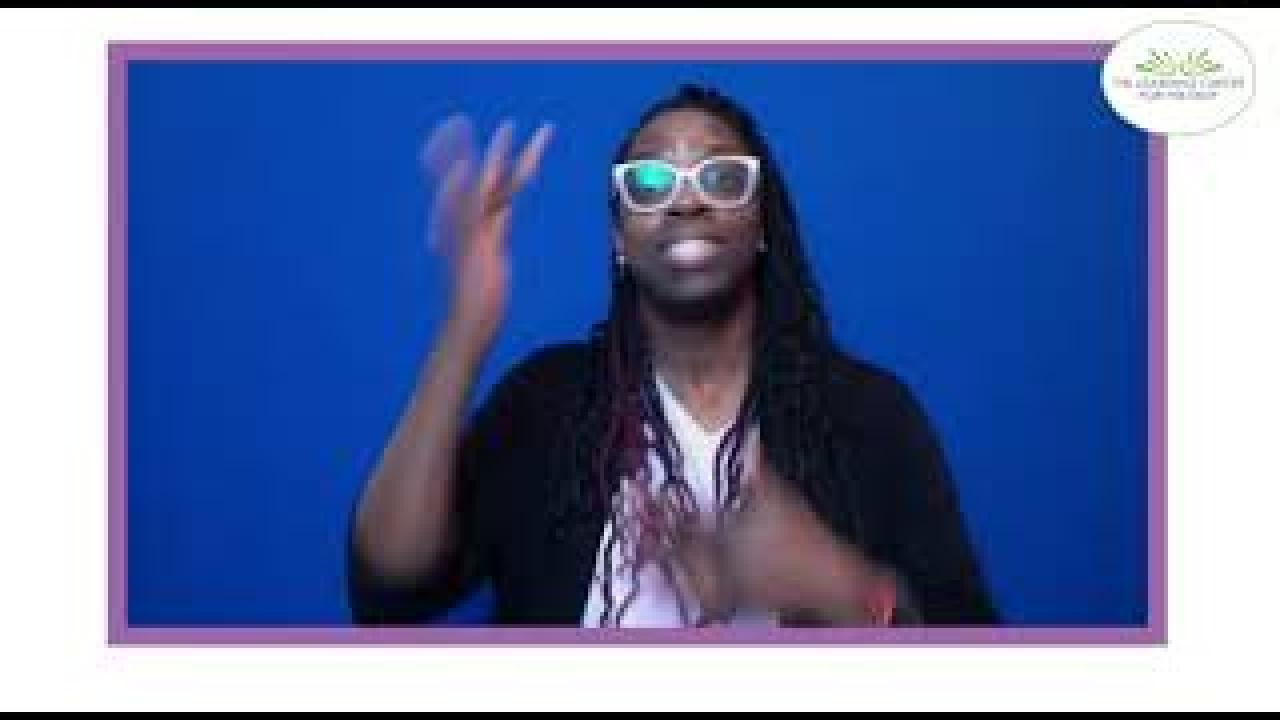 Student Health Services at a Glance
The video and letter below highlight expectations from caregivers and families as they relate to student health during the 2022/2023 academic year. A student's health status is directly related to his or her ability to learn.  The school nurse supports  student success by providing health care for all students within the school setting, through  assessment, intervention, and follow-up. Full details are included in the Student Handbook.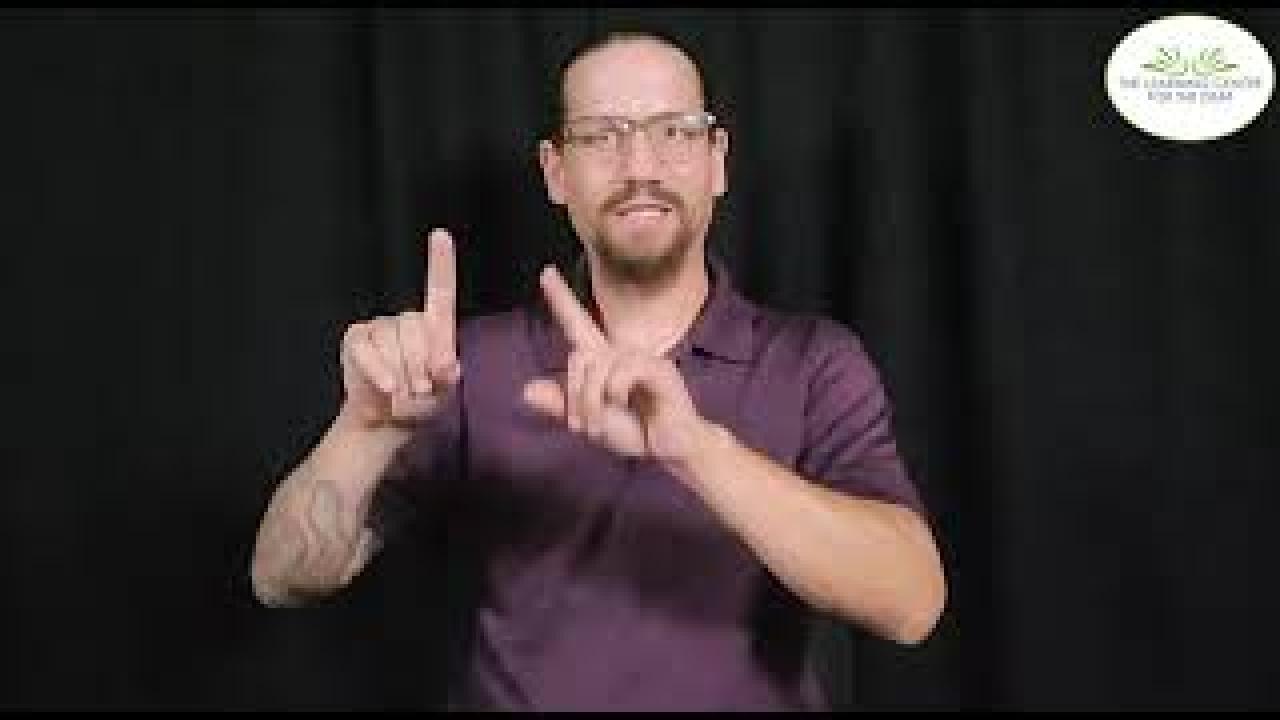 Health and Safety Update - August 30, 2022 
The following video describes how TLC plans to continue prioritizing the health and safety of everyone on campus.
A friendly reminder that anyone in our TLC Community who is exhibiting signs and symptoms of any illness should remain home and not return to work or school until symptoms have resolved or substantially subsided. Anyone who has COVID symptoms should be self-testing regularly. 
Full transcript in YouTube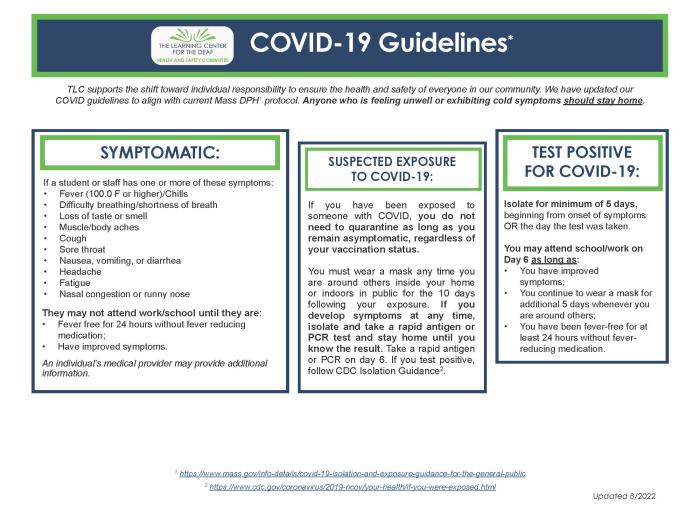 COVID-19 Guidelines 
Revised August 2022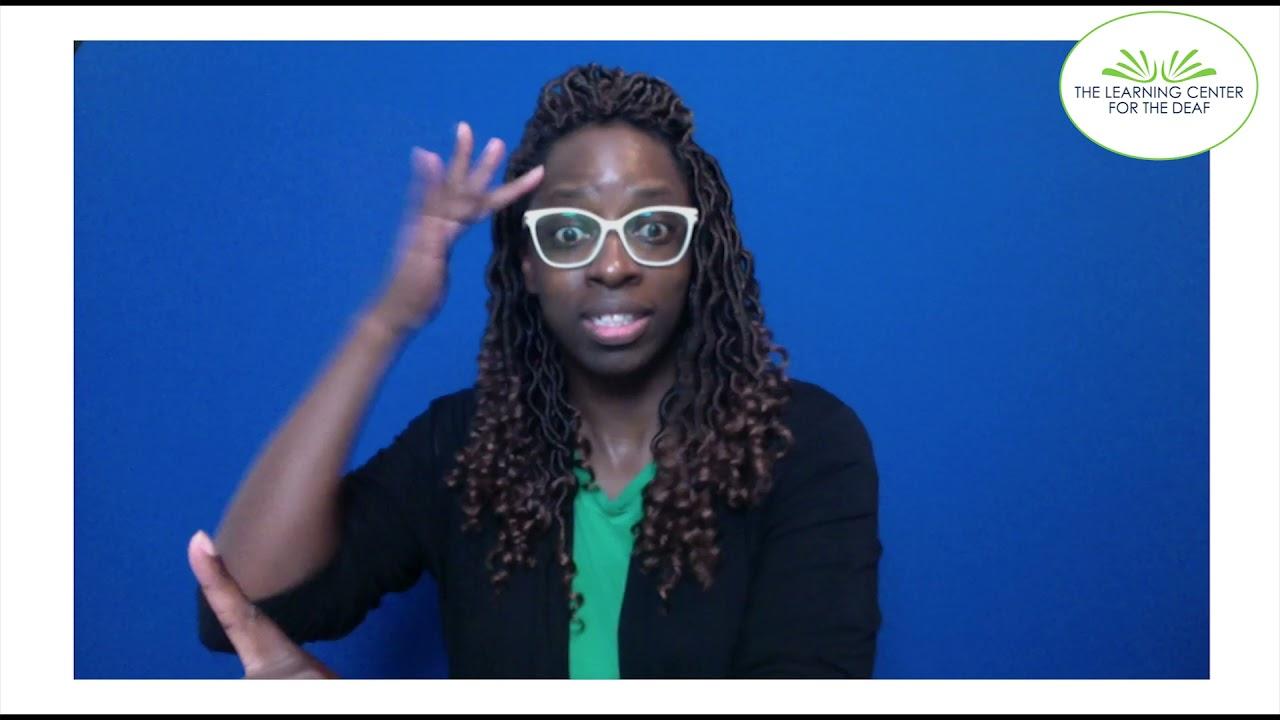 General Safety Protocol
We appreciate the support and diligence of our families in monitoring the health of each student every day. We continue to adhere to all protocols possible to avoid transmission of the virus, including our current cleaning and sanitizing schedule on campus. Please review this video about TLC's general protocols and strategies to mitigate risk of spreading COVID-19.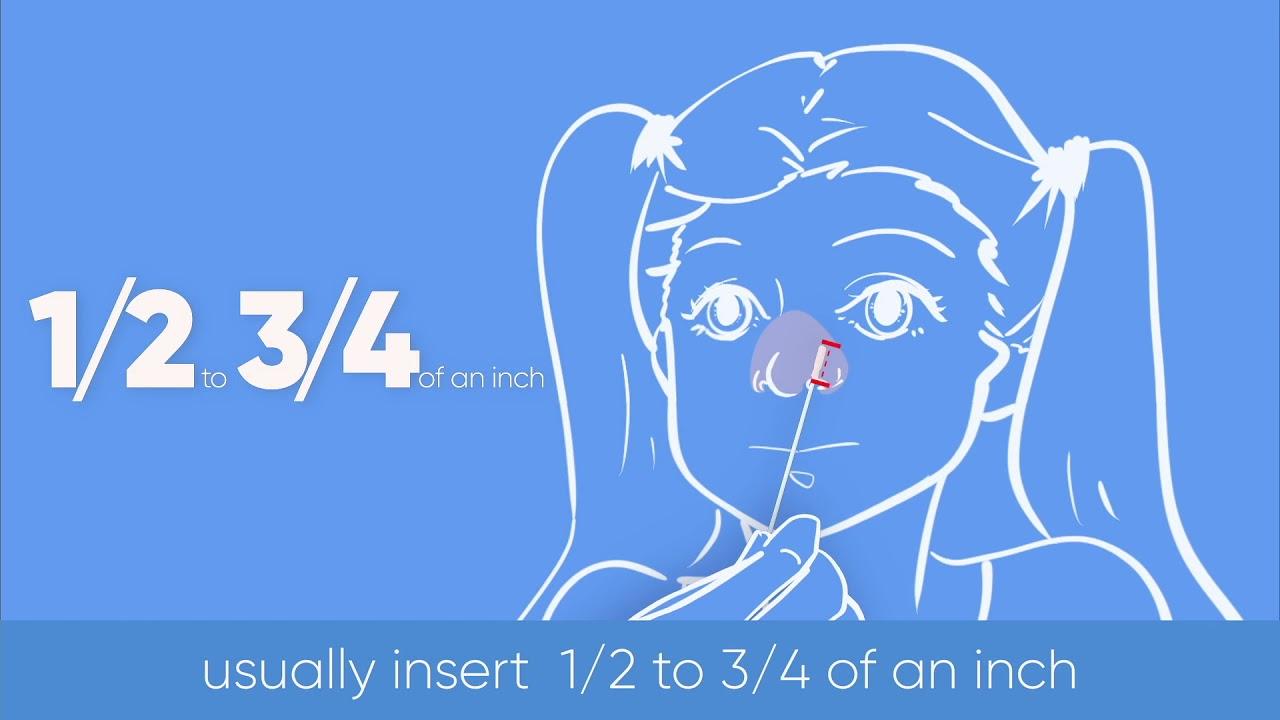 How to use the iHealth COVID-19 Antigen Rapid Test
Food Assistance Resources: 
Project Bread: A list of food resources for anyone in Massachusetts seeking assistance during the COVID-19 pandemic
Find a Local Food Pantry: If you are facing immediate hunger, your local food bank can provide information on pantries and local programs where you can get access to free food
SNAP Benefits: Do you need help buying healthy food? SNAP provides a monthly benefit to buy nutritious foods. To get SNAP, you must be low-income and be a U.S. citizen or legal noncitizen (restrictions apply). 
Financial Assistance for Families