TLC's Programs and Services Response to COVID-19
We remain deeply committed to the health and safety of our TLC Community, and are working diligently to prepare reopening plans for our schools and programs.
Is Campus Open? What is Your Visitor Policy?
Our campus is open. Our Audiology Clinic, MPS and Walden Education staff and students, Administration, and our Walden School residential staff and students are on campus five days per week. Any other individual approved to come to campus will be asked to complete a COVID screening questionnaire.
What do I do if I have more questions?
Please continue to view and check back to this dedicated COVID-19 response web page for new updates and information as they are made available. You can also follow us on Facebook, or fill out a general inquiry form on our website.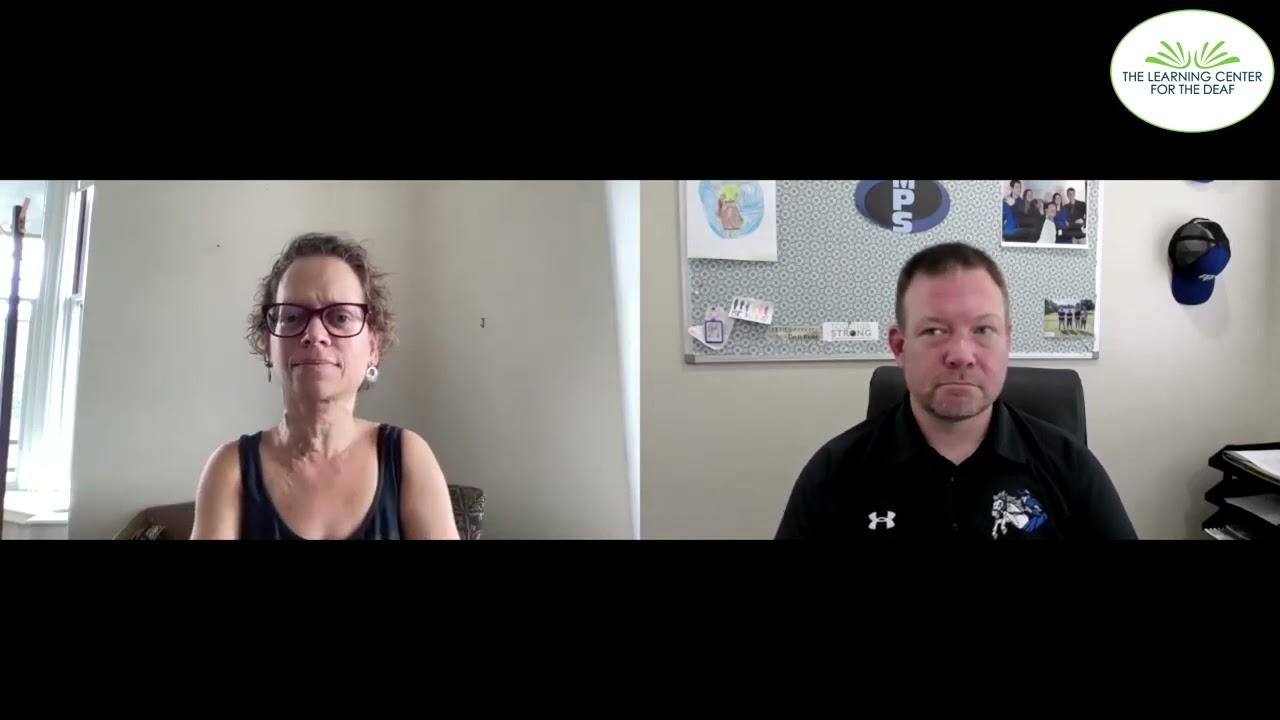 Shira Grabelsky and Chris Kaftan provide a brief update on the reopening guidance and TLC COVID protocols in advance of the 2021-2022 school year.
Marie Philip and Walden School
Walden School has continuously been open for residential students. 
Marie Philip School (MPS) and Walden School reopening plans are shared below. We will continue to prioritize safety and be flexible in our phased reopening plans and we will share those updates on this page, as well as through direct communication to our families.
Our education leaders continue to attend meetings with Education Commissioner Jeff Riley, The Department of Public Health, The Department of Secondary and Elementary Education (DESE) and The Massachusetts Association of 766 Approved Private Schools (maaps), as well as review all regularly updated policies and documentation regarding local and state health guidelines.
*PDF; English. Revised 6-7-2021
Summary of Updates:
Continue mask wearing indoors and outdoors as we are following congregate care setting protocol. (Page 29)
Students with services (i.e. SLP , OT, or related) will now be able to enter the specialist's spaces rather than the pre-assigned designated space that was set up during stricter cohort groupings. (Page 17, 20)
Reopening campus for prospective visits (preferred on individual basis vs. group). Families must adhere to attestation form and temperature checks upon arrival and remain socially distance from classrooms. (Page 17, 29)
In addition to IEP-based field trips, we are now allowing field trips to take place across all school departments, while practicing social distancing and continued mask-wearing.  Written permission from families will be requested in advance. (Page 17, 34)
Many of TLC's community programs and services are open and operating under a Telehealth or Remote Services structure. Some have also shifted to in-person services where it is safe to do so. 
We recognize there are many questions that will be asked - now and in the coming weeks. We have organized the list below of Frequently Asked Questions that we hope our community finds helpful in relation to COVID-19 guidelines and reopening policies. Please note we will be updating these questions as more information becomes available:
frequently asked questions
Food Assistance Resources: 
National School Lunch Program: a federally assisted meal program operating in nearly 95,000 public and nonprofit private schools and residential childcare institutions. It provides nutritionally balanced, low-cost or free lunches to more than 26 million children each school day.
Project Bread: A list of food resources for anyone in Massachusetts seeking assistance during the COVID-19 pandemic
Find a Local Food Pantry: If you are facing immediate hunger, your local food bank can provide information on pantries and local programs where you can get access to free food
SNAP Benefits: Do you need help buying healthy food? SNAP provides a monthly benefit to buy nutritious foods. To get SNAP, you must be low-income and be a U.S. citizen or legal noncitizen (restrictions apply). 
DESE Information and Resources
The Department of Elementary and Secondary Education (DESE) uses On the Desktop messages to communicate directly with superintendents and other district officials. During the COVID-19 pandemic, DESE has also been sending On the Desktop messages to private schools. Their archive can be found below:

DESE: on the desktop covid Memo