Walden School academics reflect our organization's educational mission and framework. The goal of Walden School is to build skills which support students' participation and engagement in the general education environment.
Walden School offers a full range of academic courses and career technical education (CTE) courses in smaller class sizes.
Our teaching staff are highly-qualified and reflect our commitment to providing a rich and inclusive experience for all. Walden School follows the established Massachusetts Curriculum Frameworks from the Department of Elementary and Secondary Education (DESE). Academic instruction aligns to the same standards as Marie Philip School.
It is the goal of our education staff to eliminate barriers to education that may have been caused by a student/youth's previously-experienced trauma.
Our teachers and therapists work closely to integrate a treatment plan into classes. These may include: therapeutic support, modeling, and supporting students' coping skills, among other techniques.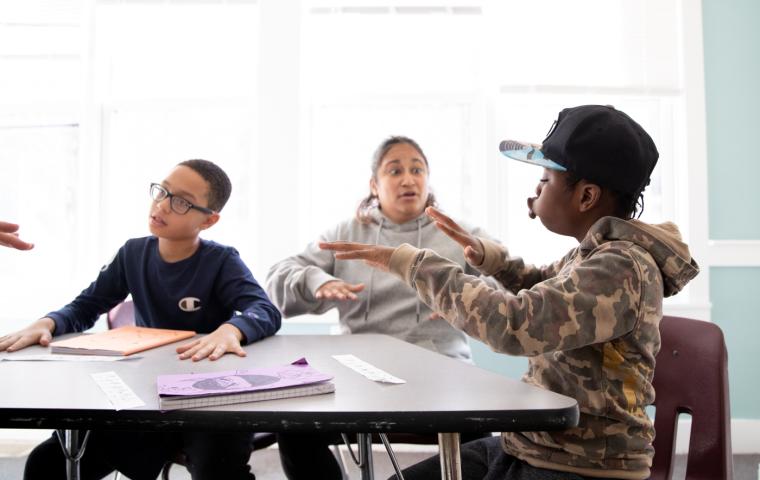 The Walden School academic year is longer than a traditional school year; students attend classes 216 days each year. That extension of time allows for more comprehensive and individualized lesson plans, while regularly reviewing the students' progress, engagement and development.
Our staff ensures that students experience authentic opportunities to learn and be themselves, including writing for a purpose, and math skills relevant to how they may be used in the future; all while connecting everything in preparation for life after Walden School.
The opportunities for STEM and hands-on, project-based learning are especially tangible at Walden. For example, students may access high-interest technology, such as drones and 3D printers. Low-tech activities, including Makercamp, gardening, and farm-to-school activities are embedded throughout the school year, in addition to community service and volunteerism.
Walden students are invited to engage in as many opportunities as possible, including international trips. TLC recently offered its first international trip to Europe to Walden and Marie Philip students in the spring of 2022. 
Words cannot express our level of gratitude to each of you for all of your dedication and hard work with our son. This was more than just a new school placement for our son. This was the only opportunity left for my son to be able to learn how to use his communication skills effectively to decrease frustration, develop positive coping strategies, and to gain new skills that would be used as an adult to create a quality of life, a future. 
As a mother, I feel reassured and looking forward to my son's future because I know he is ready for his next chapter.
Donna
Mother of Walden School Student
Frequently Asked Questions