Our mission at TLC is for our students to become as confident and healthy as they can be. Every student's educational plan is individually designed to build self-esteem and self-reliance through a combination of academics, recreation, leisure skills, a work-readiness program and a Career Technology Education Program. 
Walden students can begin to attend school as commuters at age 6. We offer elementary, middle and high school classes. A typical classroom has a 2:1 student-to-staff ratio, and approximately 4-6 students. Some of our Walden students may also attend classes with our Marie Philip School students in their respective elementary or secondary classrooms and buildings. An individualized academic plan will be established with the student, caregiver, Teacher and clinical team.
Our educational staff members have degrees in special education and/or Deaf education, and they receive ongoing training in emotional and psychiatric disorders, counseling skills and intervention strategies.
A work-readiness program designed to develop task-oriented behaviors and an understanding of the working world is available, as well as a Career Technology Education Program which offers a wide range of vocational classes and hands-on opportunities. When appropriate, this may lead to supervised on-campus or community employment.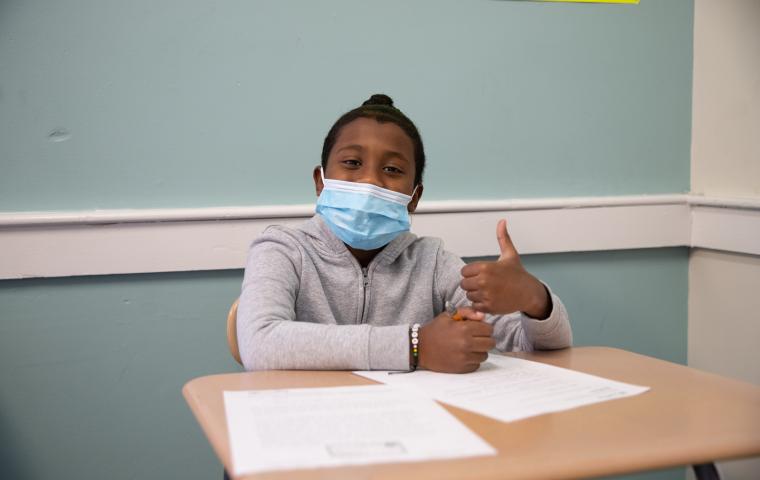 Words cannot express our level of gratitude to each of you for all of your dedication and hard work with our son. This was more than just a new school placement for our son. This was the only opportunity left for my son to be able to learn how to use his communication skills effectively to decrease frustration, develop positive coping strategies, and to gain new skills that would be used as an adult to create a quality of life, a future. 
As a mother, I feel reassured and looking forward to my son's future because I know he is ready for his next chapter.
Donna
Mother of Walden School Student
Frequently Asked Questions