Elementary students, grades 1-5, develop important academic and social-emotional skills as they learn through direct instruction and engage in cooperative and independent learning experiences.

The MPS Elementary program is innovative, using cutting edge, research based instructional strategies and programs such as the Strategic Interactive Writing Program (SIWI). Elementary students study the Massachusetts curriculum frameworks and current public school educational standards, with the addition of ASL and Deaf Studies and the Bilingual Grammar Curriculum (BGC). As is the case with all of our programs, our bilingual Elementary Program encourages the use of both American Sign Language (ASL) and English in order to build literacy in both languages. In most circumstances, teachers utilize ASL for communicating academic concepts and teach English as a Second Language.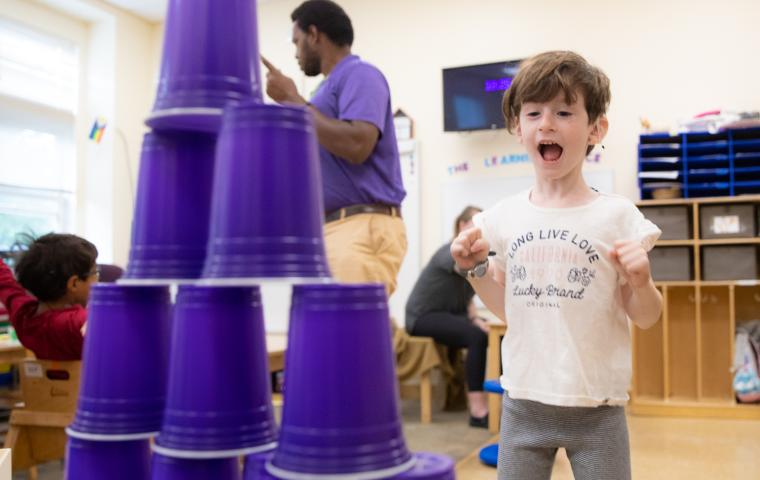 The Elementary Department has also adopted the Responsive Classroom, the Steps to Respect (STR), the Great Body Shop and Second Step curricula as a means of fostering social development and encouraging respectful interaction and communication among all classroom participants. 
As determined by their Individualized Education Plan (IEP) team, elementary students receive additional support services, including speech and language therapy, occupational therapy, physical therapy and ASL tutoring.
General Curriculum Areas
Language Arts
Mathematics
Science and Technology
History and Social Sciences
American Sign Language
Deaf Studies
Literature
Health/Human Development
Library/Media
Art
Physical Education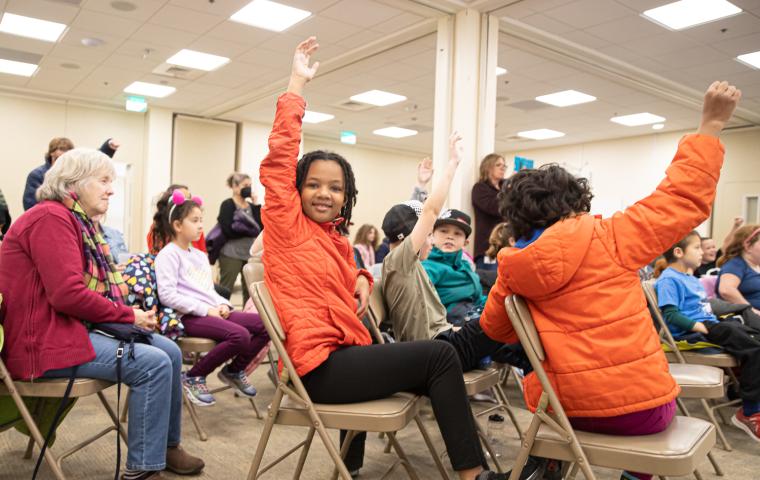 Our approach to classroom placement is flexible and individualized. Students typically work in groups of 2 to 10,  and each child's classroom placement will be discussed during their Individualized Education Plan (IEP). Some students remain with their primary teachers for the majority of the day, while others work with 2 or 3 different subject teachers throughout the course of the school day. On occasion, groups will combine and teachers team-teach. Creating these groupings allows students to learn from one another as they work.